Why it is Important to Stay in Touch With Your Clients?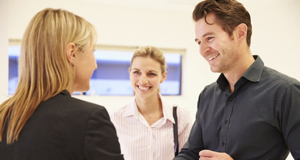 Latest statistics shows that over 80% or real estate sales comes from referrals and repeat business. This is why staying in touch with clients is the best marketing Technique ...
You never want your clients to think you've forgotten about them or put them on the back burner. But that could very well happen if you don't make an effort to stay in touch with them.
While there isn't a one-size-fits-all approach –- what works for staying in touch with one of your clients might not work for another client –- one thing is certain: Finding effective ways to stay in touch with all of your clients and making a regular effort to do so is critical. If you don't stay in touch with your clients, you run the risk of losing them.
Successful real estate agents understand the importance of staying in touch with their clients to generate referrals and repeat business. However, many times this get pushed to the back burner due to time or budget constraints.
Canada Realty Newsletter solves this problem! It is a low budget email marketing solution that helps you stay in touch with your clients and does not break you bank account; and because it runs automatically every month, It frees up your time so you can concentrate on getting new listings and closing more sales.
Start your own email marketing campaign in less than 15 minutes. For a small budget your marketing message will be delivered automatically to your client base by email. Each month, valuable, relevant articles written by our real estate professionals, and your own custom marketing message will be delivered to your valued client base. No other marketing method could be easier or more cost effective.
For more information visit our website www.news4realty.com or call Sam Hallak at tel: 647-477-2902